Dimplex 2000W Ceramic Heater/humidifier Thermostat/1.6L Water Tank/oscillating
Información
Anuncio finalizado
Kingston, Melbourne, Australia
Finalizó
18 Nov. 2018 02:41:18
Detalles
Nuevo / Usado:
Estado:

Nuevo
Kg Electronic puso en venta inicialmente 50 unidades de este producto, ya ha vendido 3 unidades en otros portales, no esperes a que se agoten quedan 47, Otras cracteristicas: Control Type Thermostat, Features Overheat Safety Cut Out, Heater Type Indoor, Location All Rooms, Model DHCER20HUM, Power Source Electric, Brand DIMPLEX,
Descripción
Anuncios Ya no vende este artículo y no participa en ninguna negociación, venta o perfeccionamiento de operaciones. Sólo se limita a la publicación de clasificados gratis de sus usuarios. El anunciante,
KG Electronic,
asume toda la responsabilidad de este contenido.
KG Electronics - Official eBay Store
ZOOM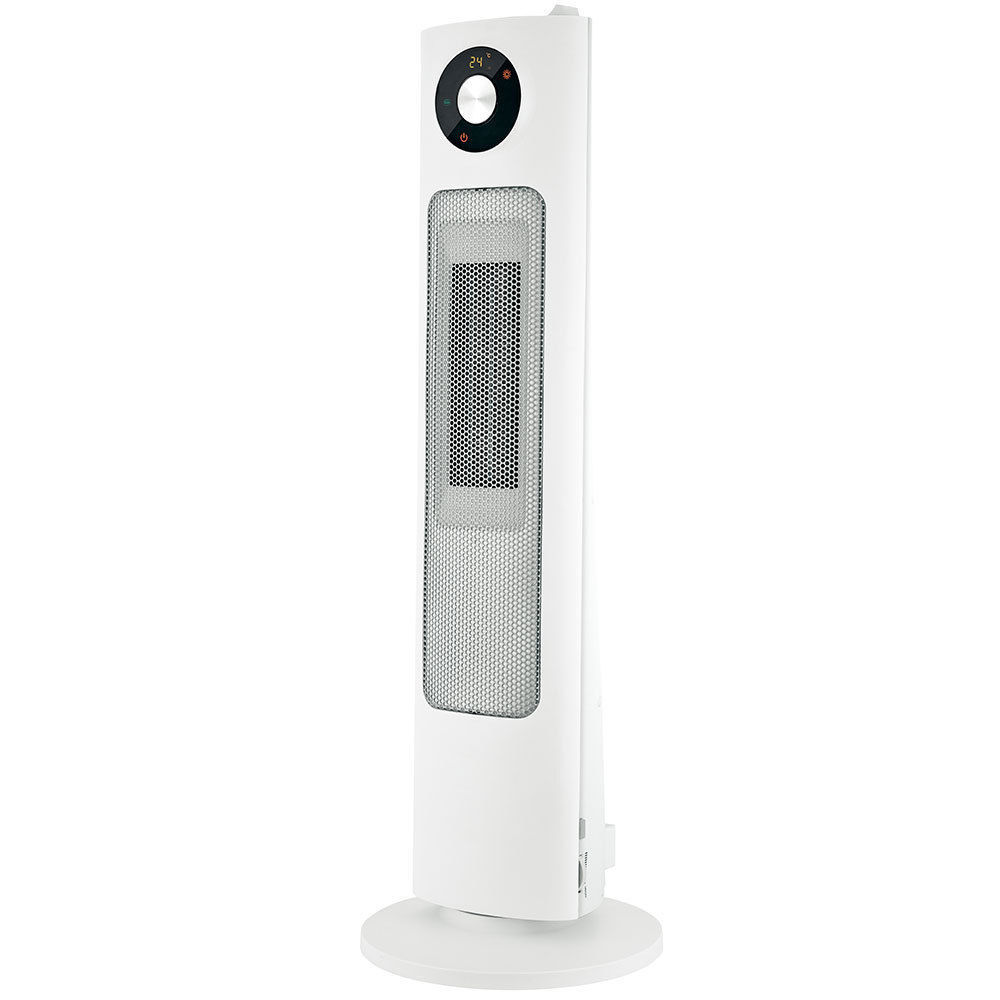 Dimplex 2000W Ceramic Heater
Brand: DIMPLEX

SKU: DHCER20HUM
$279.00
Humidifiers put moisture back into the air, helping to reduce allergies and certain skin conditions such as eczema. The Dimplex DHCER20HUM uniquely combines a 300 ml/h humidifier with a 2kW heater so you can bring home the ultimate comfort solution for a chilly day without drying the air too much. Also equipped with an Eco Mode - reduces power usage as the ambient temperature approaches the thermostat temperature. An overheat safety cut-out and a tip over switch make up important safety features so you never have to worry if you have accidentally left your heater on, or if it falls on its side. Experience the quality and comfort only Dimplex can bring to your home with this effective and safe Ceramic Heater with Humidifier.
2kW heat output

Electronic thermostat

Eco mode - less power usage as your room comes to the desired temperature

1.6L water tank

300 ml/h Humidifying capacity

2 heat settings

Overheat safety cut out

Tip over switch

Oscillating function

12 hour timer

Carry handle

LED display

Remote control
Features: Freestanding

Finish: Grey and White

Heating Capacity: 2kW

Dimensions (WxDxH): 278 x 278 x 848mm
This item comes with a 12 month warranty
MOST POPULAR ITEMS
Dimplex 2000W Ceramic Heater/Humidifier Thermostat/1.6L Water Tank/Oscillating It is an article of great quality at a great price, you find it in Kingston, Melbourne, Australia you can buy it immediately, if you want to buy items of Home appliances, KG Electronic is your best option, is a solid brand with the support of many customers who we had the opportunity to serve. this Heaters & Heating Systems item has limited stock so Buy it now.
Envío
Condiciones de envío:
El comprador paga los gastos de envío
Preguntas
El anuncio ha finalizado, no puedes hacer nuevas preguntas